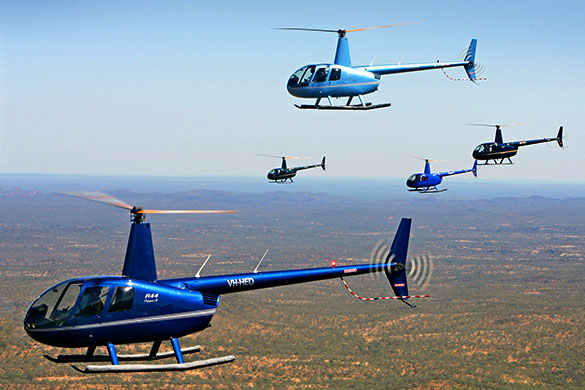 Helicopter Safaris
Welcome to Helibiz Helicopter Safaris – these flying adventures have an amazing impact on all those who participate, whether you are a pilot, aircraft owner or simply a lucky traveller on board.
Our most popular safaris include Tasmania, Cape York, The Kimberly's and the Outback – Since 2006 we have actually covered the best part of the whole country, our most recent safari included the Kimberly region and Central Australia – absolutely stunning!
The Safari program is designed for helicopter owners to join the Helibiz Helicopter Safari crew on a Aussie adventure into the unknown, whilst meeting new friends and in particular, improve your flying skills and ability in the company of Helibiz Helicopter Safari instructors and crew.
Often a trip into the beautiful remote areas of Australia, can be daunting to a single pilot, but when travelling in company with the experienced Safari crew (who are familiar with aviation and planning), just makes such an adventure easy, fun and rewarding.
A typical safari may include 10 – 20 helicopters, all types (piston & turbine) and pilots with different levels of ability – many of our Safarian's have only just completed their licence. You will not find a better way to listen and learn about flying helicopters, whilst having a great time, networking among fellow pilots/owners, whilst having the experience of the Helibiz Helicopter Safari crew on hand.
For more information contact Helibiz today info@helibiz.com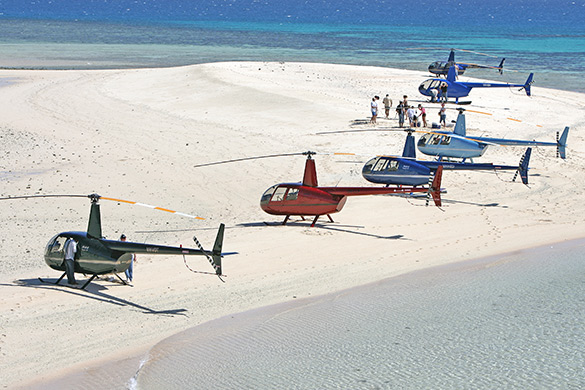 Tasmania Explore
Cape York – The Tip
Red Centre – Ayers Rock (Uluru)
Southern Adventure – VIC + SA
Trans Continental – East to West
Kimberlies + NT
The Great Outback Adventure
PNG Adventure
Bathurst Race Weekend
"Over 20,000 hours flown – Contact out experience safari team for the helicopter trip of a lifetime! sales@helibiz.com