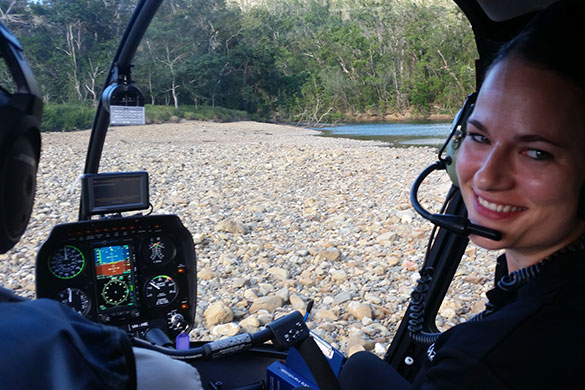 Helicopter Training
HELIBIZ prides itself on providing the highest quality individual training.
To achieve this we train one on one to ensure that our students get the most value out of their effort – and you are not lost in the crowd. Flying helicopters is a truly rewarding experience as a private pilot or as a commercial career BUT it is very important you learn to fly with a well respected flying school and instructor in order to be well trained and be employable. It all starts here.
Our training area is the beautiful "Whitsundays" – includes mountain ranges, islands, outback desert country, remote landscapes and a coastal environment.
Our region includes Class D & Class C airspace to ensure you're commercially ready for any airport in Australia. Our region offers almost 365 days a year flying weather.
Flight Training & Aviation Theory Courses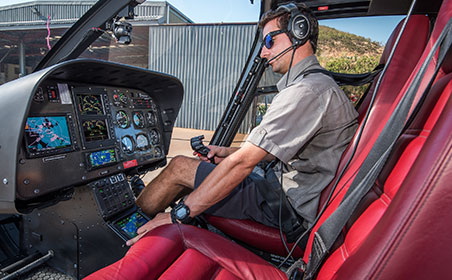 Individual Training
At Helibiz all of our training is based around the individual and our instructors time is allocated to a person -­‐ not a group! In doing this Helibiz is able to focus training on the needs of the student to achieve their goals by tailoring all aspects of training one-on-­one.
By the end of your course you will operate inside and outside control zones with confidence and ease. You will navigate with pinpoint accuracy (without a GPS!). You will confidently land and depart from unique and confined areas, offshore platforms and pads. You will have the tools to recognize and appropriately react to 'abnormal' situations and malfunctions. This ensures that you will progress your private or commercial flying career with a 'toolbox' of skills that are transferable to any flying operation.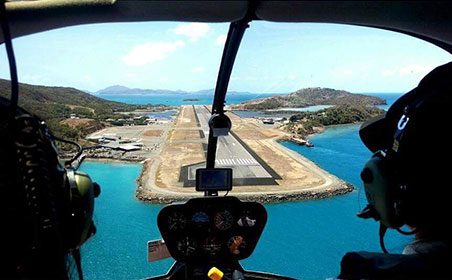 Unparalleled Emergency Training
Helibiz Chief Flying Instructor (CFI) demands that all instructors maintain a standard of excellence in instructing emergencies -­ and that all students, private and commercial,
Are trained above and beyond what is normally experienced in standard flight training.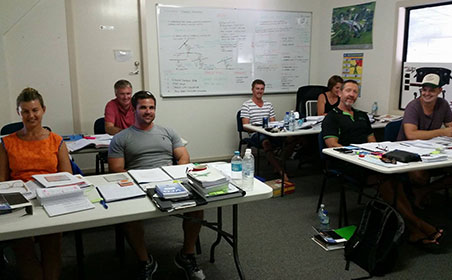 Theory Courses
We offer professional full time tuition theory courses here at Helibiz, Airlie Beach. These theory courses are designed for those wishing to obtain their private helicopter licence with an experienced ground school instructor in an air-conditioned class room environment with an operational hangar for extra hands on tuition.
Contact Troy Holloway at Helibiz for further information.
Email: troy@helibiz.com
Phone: 0749469422
Key Features Of Helicopter Training At Helibiz
Our showroom and training facilities at Helibiz Whitsunday are situated at Whitsunday Airport, in the heart of the Whitsunday Islands,
only 5 minutes from the popular tourist township of Airlie Beach. This unique location offers one of the best
topographic landscape and climates in the world.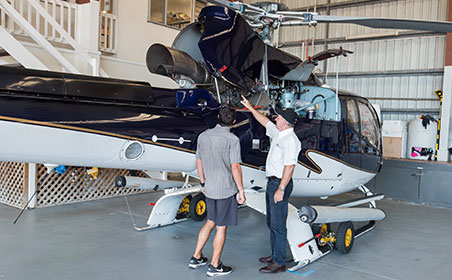 Instructors
Our experienced instructors are employed from a variety of flying backgrounds including tourism, remote, airwork, offshore/marine pilot transfer and military. Our instructors take the time to learn from each other to better pass on this valuable 'group' experience so that we are able to provide the best training outcomes possible for our students.
Approved Flight Examiner and Authorised Testing Officer. Des ensures that all of his instructors are regularly assessed to meet the exacting standards required of a professional instructor and ensures that Helibiz maintains its excellent reputation Based on over '25' years of operation and '15' years of helicopter flight instruction.
This enables us to progress through your training and ensure that all of our instructors are teaching you to the highest standard every step along the way in achieving your licence. As a unique personal school here to train each individual to be a professional helicopter pilot we pride ourselves on our ability to tailor our training to you! Every student is different and brings individual abilities. Focusing on your individual abilities allows us to adapt your training to assist you in reaching your goals. It's through this effort that Helibiz instructors have gained our reputation of training to the highest standard.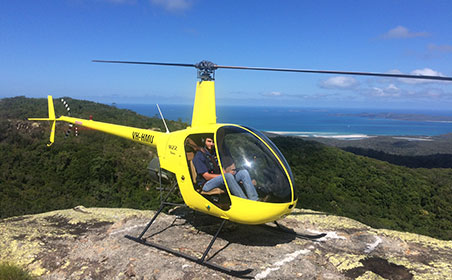 Experience Required?
Just bring yourself! You don't need any flying experience or an aeroplane licence to fly a helicopter.
We encourage you to visit us and take our Trial Introductory Flight (TIF) in one of our R22 or R44 helicopters over Airlie Beach. Cost is $399 and this flight goes towards your licence, should you choose to train with us. Flying time is 30min R22/20min R44.
This is a great way to see if helicopter flying is really for you and will give you an insight into helicopters before you commence your theory. After completing your TIF and deciding to move forward with your training you can discus your needs with one of our instructors -­‐ one on one -­‐ and we can demystify the process and requirements in achieving your goals.
You Don't Need Any Flying Experience Or An Aeroplane Licence To Fly A Helicopter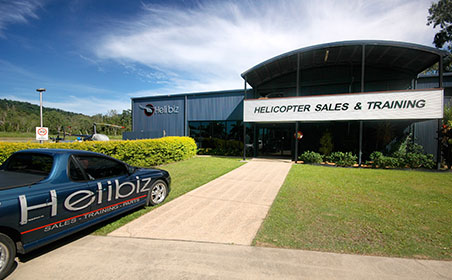 CASA Requirements
To qualify for an Australian Pilot's Licence you will need:
Adequate aeronautical knowledge by passing the appropriate theory examination. Meet the minimum flying experience requirements. Demonstrate flying skills to the specified standards. . Pass an aviation medical examination.
You will need to obtain an Aviation Reference Number (ARN) Form and an Aviation Security Identity Card (ASIC) Form. You can get these forms from the CASA website www.casa.gov.au Once you have filled in the forms get an Instructor to check the forms before sending them to CASA.
Note: Security checks and CASA processing can take a long time. Speak to an instructor to get the ball rolling on your CASA administration to reduce any training delays due to paperwork!
"Get the ball rolling on CASA administration early to reduce any training delays due to paperwork"